Stocking dice
that will sell
Barrel of Dice is a to-trade service run by dice enthusiasts who curate and design dice as a part of the Anomalia Games group of companies.
We offer high quality dice for every user and have carefully considered product bracketing that makes getting dice into your shop quick, easy and valuable to your customers.

Premium
Sharp edges, special resins and diverse numbering. Released throughout the year and typically themed. Sold by weight.
Reserve
Our crème de la crème. These dice are unique to us and often limited runs. Prices vary but expect hype, excitement and polite shoving when these hit your shelves! Usually in individual packs.
Dice are supremely interactive items for your customers – no product is more tactile and ubiquitous as the humble die!
Our very literal take on our brand puts a unique point of sale experience onto your shop counter and pairs perfectly with our by-the-kilo Essential and Premium curated dice offerings.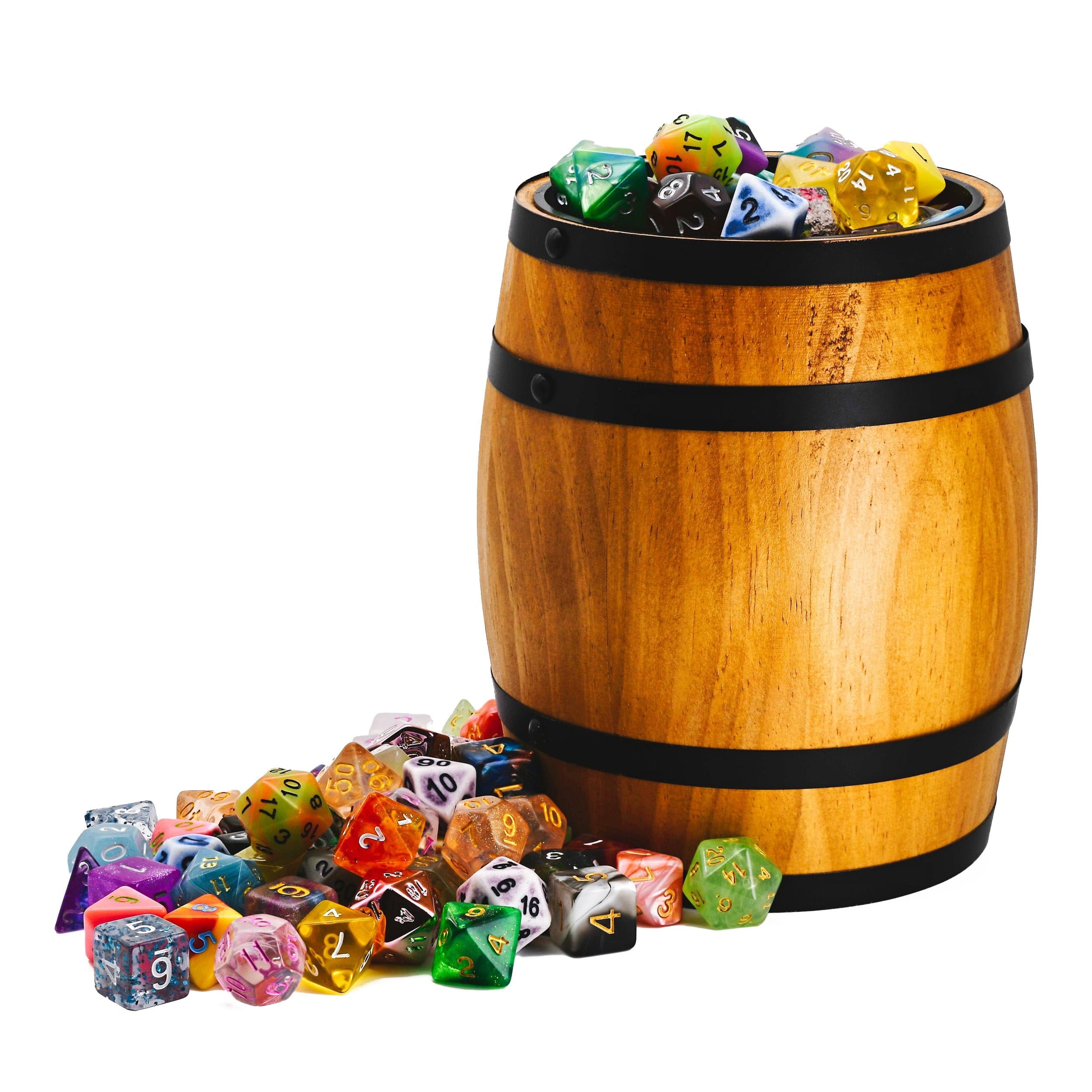 Essential, Premium
& Reserve
Our by-the-kilo services – Essential and Premium – offer high value everyday and premium dice in frequently updated releases to keep these colourful staple stocks fresh.
Our special Reserve dice are uncommon and exclusive dice sets that are made to impress with their sharp edges, stylish packaging and wonderful designs.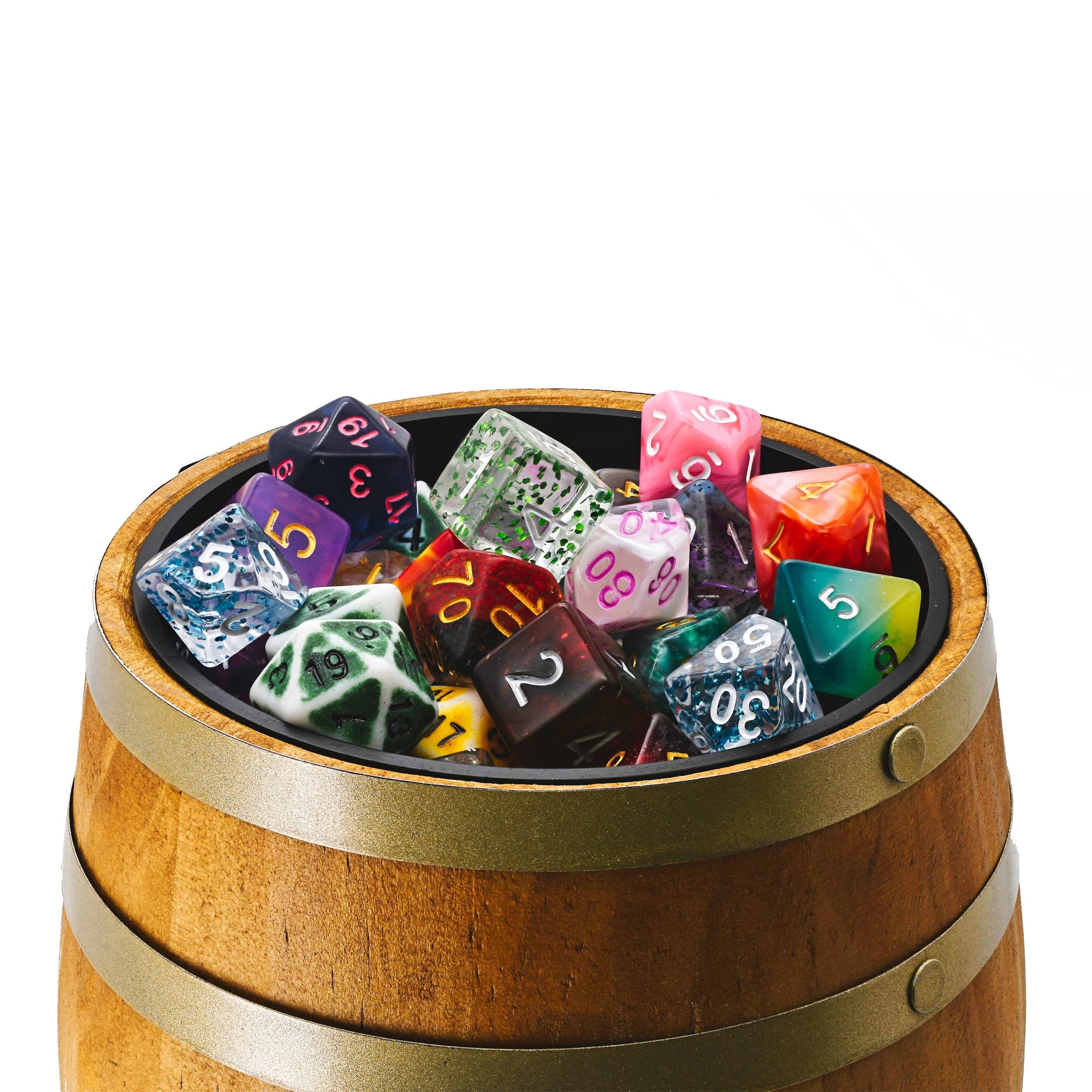 Get started with your very own dice barrel and 2x 500g bags of our most current Premium dice!*
*Trade registration required.